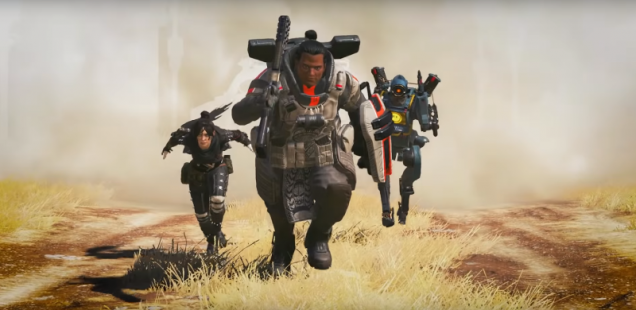 RECRUITMENT DRIVE 2021
Haywire Magazine wants YOU!
Hi, everyone. Hope you're doing well out there. It's been a while since we've written one of these! But at long last it's that time again: Haywire is ready to take on some new people.
For those who might not know, we're a collective of volunteer writers and editors who care a lot about applying a fresh, sharp, critical lens to games. We also care a lot about the diversity of voices who do such work, and doing our part to nurture and present previously-unheard perspectives. We keep money totally out of the picture, which means we're free to publish work that's a little more on the experimental side of things, what ever form those experiments may take. We all have different levels of experience, and we're all here for different reasons, whether it's to hone our skills for something else down the line, or for the sheer art and fun of it right now.
We're always accepting pitches, and we'd be more than happy to work with you that way. But if you'd like to write with us on a regularly-recurring basis, or to join our editing staff, now's the time!
Right now, we're looking for exactly three writers to produce monthly columns with us, and for roughly three new editors with a bit of time to spare. No experience is necessary for any of these positions, just let us know where you're coming from, what you can do, and what you're hoping to explore. We'll get into the nitty gritty down below, but let's make sure we're all on the same page…
These are not paid positions! Nor are we trying to exploit you to make any money of our own. Seriously, we're not even promising you any particular exposure. Everything here is volunteer work, and that's by design; we feel it keeps us free to make the work itself meaningful for the people doing it and for anyone reading it. Our top priority is never our metrics, it's our craft.
Along with that comes an understanding that you don't owe us anything. We do our best to keep our gears turning efficiently, and we'll always put in the work to make sure everything we publish is the best it can be, but life takes priority. If we have to push a deadline back for any reason, we'll do it cheerfully. We don't have a house style, so everyone's free to develop their own voice. And of course, our authors retain full rights to their work.
If you'd like to learn a bit more about us, check out our ethics statement, and, why not, our guide to freelance writing. Now, let's talk details.
WRITERS
Do you want some backup building a strong oeuvre of critical work? Do you find that you're at your best with a deadline to keep you motivated? Do you have a lot of cool ideas you want to put out there on the regular?
Haywire Magazine columns run on a five-week rotation. The goal is to have a draft ready for editing one week prior to publication, and then we'll spend that week polishing and refining your article with you. We aim to publish Sundays, and then you'll have four weeks to prepare your next draft and the cycle starts over again. You'll be working consistently with the same set of editors, so this presents a unique opportunity to develop a robust working relationship around your writing at a relatively relaxed pace. Just be ready to take a lot of suggestions! The whole point is that we want to make your writing shine.
The tone of the column is totally under your control. Generally, 1500-2000 words is the target length for a given post, but that's loose. Your column could have an overarching topic, or it could be wide-ranging, but when applying it would be great if you can tell us something about what kind of voice, lens, or topic you'd like to explore with it. A few specific ideas for posts would be a plus. Show us some clips of your writing if you've got 'em, but it's fine if not: just write us a cool email in that case.
EDITORS
Editing at Haywire is pretty unique, kind of like being a teacher and learner at the same time. It's more about helping the writer see the deeper potentials of their work than it is about simply fitting their article into some predefined mold, so a collaborative spirit is a must. You don't need to already have experience editing, but ideally you can show us your aptitude both for beautifying a sentence and for strengthening an argument. You're probably either a published writer in some capacity, or an academic, or maybe you're just a really avid reader in this particular niche. As above: if you don't have clips to show of work you've edited or authored, just write a cool email.
Right now, we're particularly in need of editors who can make a consistent commitment to working on one or two columns as a part of the rotation described above, so the timing of your commitment would be predictable. You'll get to know a particular writer's style very well. If you can additionally pitch in on an opportunistic basis to help out with editing our guest posts, that's a plus. It's also cool if you want to contribute a guest article of your own, from time to time. 
OK EVERYBODY
If you think any of this sounds good, send me an email: joshtrevett@gmail.com. I don't particularly need to see your professional resume, just show me some stuff you've worked on or tell me what you're all about. We'll chat!