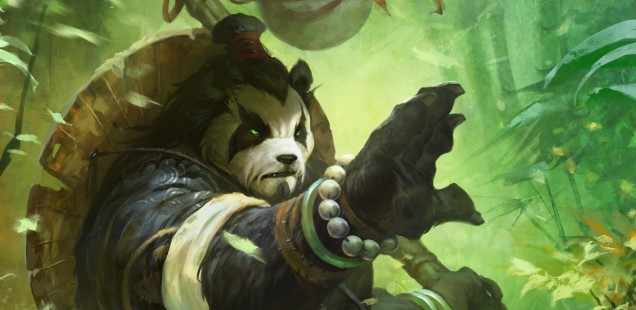 Same Difference: Overthinkers vs. Underthinkers
The case of two remarkably similar people.
This week I'm looking into a huge problem facing games today: nerds. Now, I like a good JRPG as much as the rest of you – but I don't need there to be a story behind it! What's the point of having a sword with a gun in it if you have to make choices? Idiots like Steve do that.
But on the other hand, what about these dumbasses that don't know that red barrels explode? Are they to stupid to think about these things? Have you ever seen a red barrel in real life that didn't explode? Thought not.
So, this week, overthinkers and underthinkers. Are they the same or are they different? You decide. After I tell you the FACTS!
FACT: Pandas don't wear pyramid hats.
World of Warcraft has lots of races: Taureans, Pandas, Undead. But they're not real. What is real is their background, and that's where people start falling out. Yeah, you don't get Cows talking about sex in Goldshire – well, you do, but they don't do that in fields. They go and fight stuff and brew milk. That's overthinking.
But again, how do Undeads even talk to each other? You can go into that whole magic stuff, but then how come they don't lose MP when they talk? Daft. And that's underthinking.
Hope you've got the hang of it now: Underthinking is when Steve says something stupid about things that he's not thought through. Overthinking is when my Mum asks questions about how this works.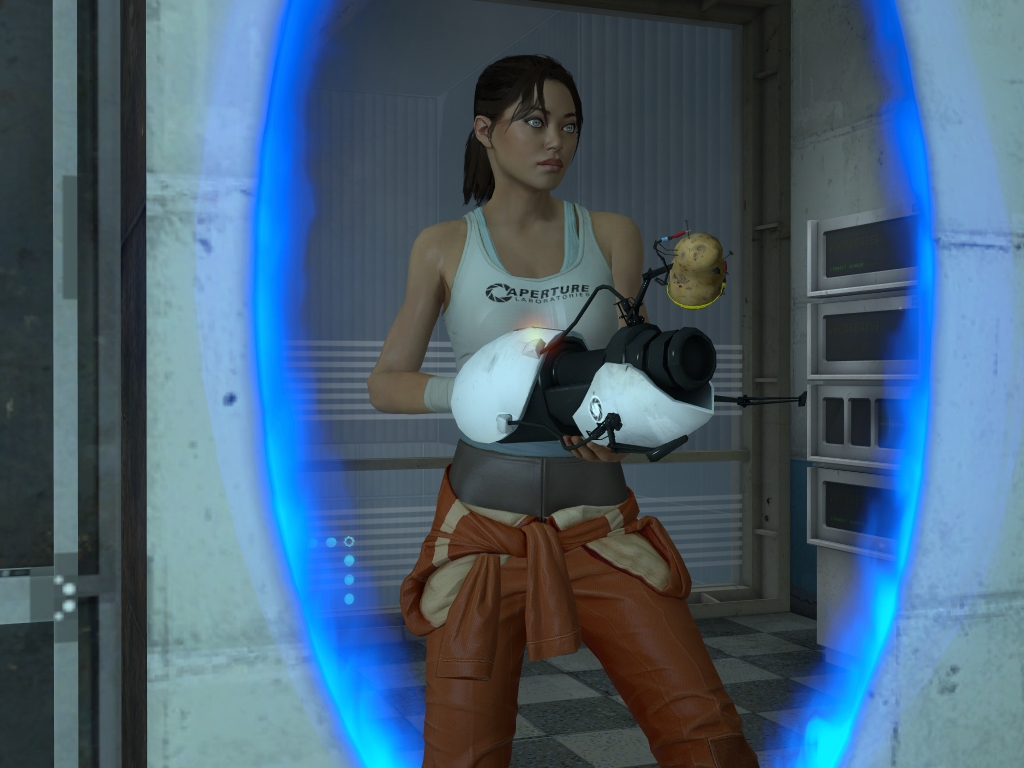 FACT: You can't mute an idea.
Ever heard what Chell and Gordon Freeman sound like? No? That's because they're not speaking. It's part of the franchise. They don't speak. Everyone knows that Dr. House would be the voice of Gordon anyway – with Chell sounding like Jen Taylor. That's obvious.
But: Yo, overthinkers, there's not a reason they're mute. They're not hiding the horrors of war or something. And underthinkers, they don't have your voice, that's pretty stupid. I don't care if they have them in your romance novels as blank slates, Chell doesn't sound like me. That's stupid.
(What the hell is a slate anyway? And why is it blank? That's not a fact!)
FACT: Mario in Italian means Bitter. Luigi means great fighter.
Mario, Italian plumber by day, hyperactive turtle stomper by night. But is Peach cheating on him with Bowser? Is he just a blue collar working for the Monarchy to attack a Mushroom Kingdom immigrant?
WHAT?
How come you're running through the wall there? Is the game broken?
WHAT?
Mario is a sprite made by Shigeru Miyamoto, he's not even originally Mario, as I've said before. He's just Jumpman. All you need to know is he was rescuing Faye Wray from King Kong, but without all the trademarks. Then they added some stuff on when Shigeru was riding his playground horse 'coz he thought it was cool.
That's what overthinkers and underthinkers don't get. It's because it's cool. The rule of cool is not for school. Get it?
FACT: Women fight in the army as well.
Call of Duty is a great game. Best game of all time apart from Battlefield. But the rage is not about the guns, it's about something else, which is stupid. The underthinkers say "Why are there no girls?" The overthinkers say "It's all to do with the heteronormative blah blah blah rubbish!"
This is all stupid. CoD has advanced year on year in speed, style, missions, and achievements. There's no way that they can produce a zombie pack, which changes all the models, and not release a women soldiers pack, voiced by Jen Taylor. This is where they both fail: CoD: Black Ops 3 is gonna have women as DLC, Downloadable Chicks. Makes sense now, doesn't it?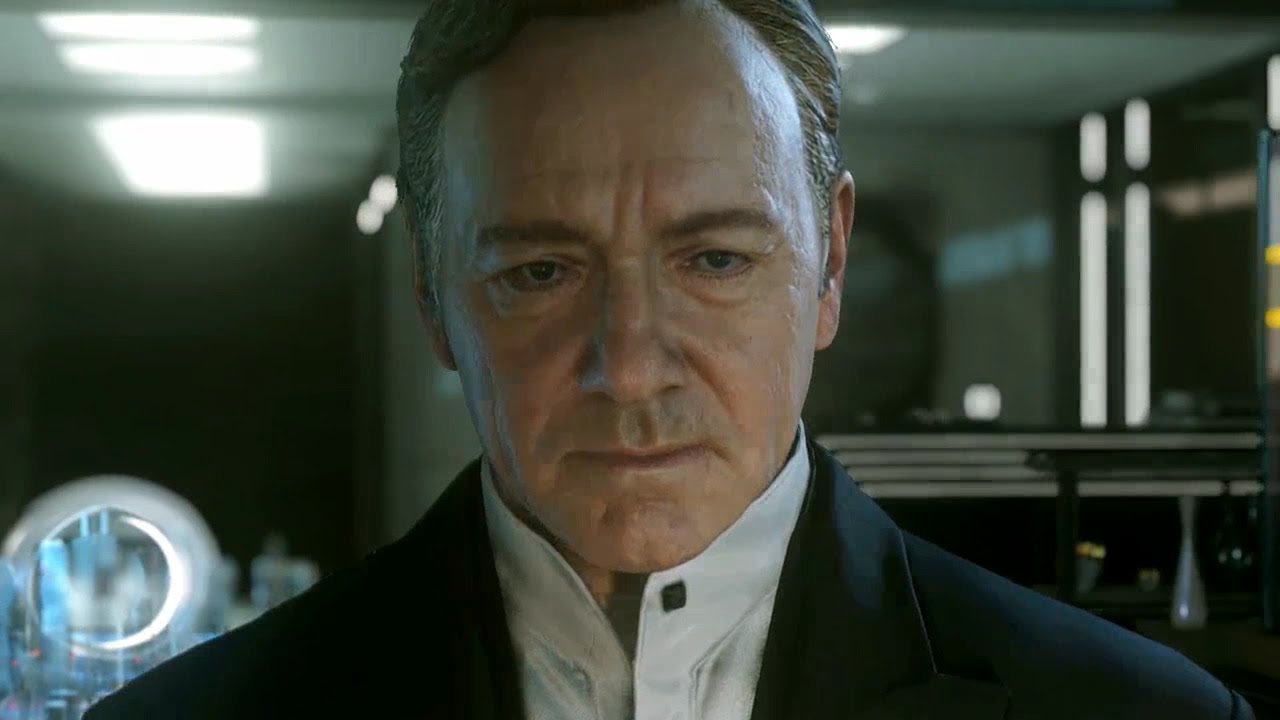 FACT: Phone signals can't pass through the Van Allen belt.
E.T. was supposedly a great film. I preferred Alien, and it would have been awesome seeing a kid carrying an Alien in his bike basket. That'd stop those FBI snoopers. "Hey kid, we got to take your alien back… OH MY GOD IT'S EATING ME."
(I've copyrighted that idea by sending it to myself. So none of you can steal it)
But E.T. was a phone bill from hell for Atari, $100 million down the drain on chatlines for an alien that can only say "Owch". So, they bunged all their rubbish in a pit and sealed it up. Case closed, wouldn't you think? Oh no, along come the thinkers again. Underthinkers going "Why did you bury all those cartridges?" while the overthinkers are going "Did they really bury them though? Is it just another Area 52?"
Let me answer this in two words: Because and Yes.
These guys made a boo-boo that tanked a great company and you want to do a film on it? Digging up graves mean anything to you? Not only that but you're now selling off the bits you found in them? Grave robbers. You make Frankenstein cry.
Let me lay a FACTUENDO on you:
OVERTHINKERS, MERMAIDS HAVE FISH SEX BITS; UNDERTHINKERS, RIGHT TRIGGER TO FIRE – USE YOUR LITTLE FINGER; OVERTHINKERS, POKEMON EAT POKEVEGETABLES; UNDERTHINKERS, YOU CAN ONLY CARRY 2 WEAPONS BECAUSE 3 IS HEAVY; OVERTHINKERS, PARKER WAS A PHD CHEMIST BEFORE HE GOT BIT; UNDERTHINKERS, B RETURNS TO THE MENU. GOD!
If a tree falls in the forest and there's no one around, who cut it down? Can you answer me that thinkers? Here's the real thinking:
THE PROBLEM WITH OVERTHINKERS IS THEY'RE UNDERDOERS, AND OVERDOERS ARE UNDERTHINKERS. THEY'RE THE SAME. I'M THE DIFFERENT. I'M A THINKERDOER. I THINK AND DO AT THE SAME TIME. #TIGERBLOOD
Any geek on the internet starts giving you trouble talking to you about two things? Or tells you why things REALLY happen? You come back to me and I'll make sure they know the FACTS.
I'm outta here. Peace.
---
TL:DR; Basically hardcore gamer. 100%'ed Battlefield on first attempt.