Issue 5 – Violence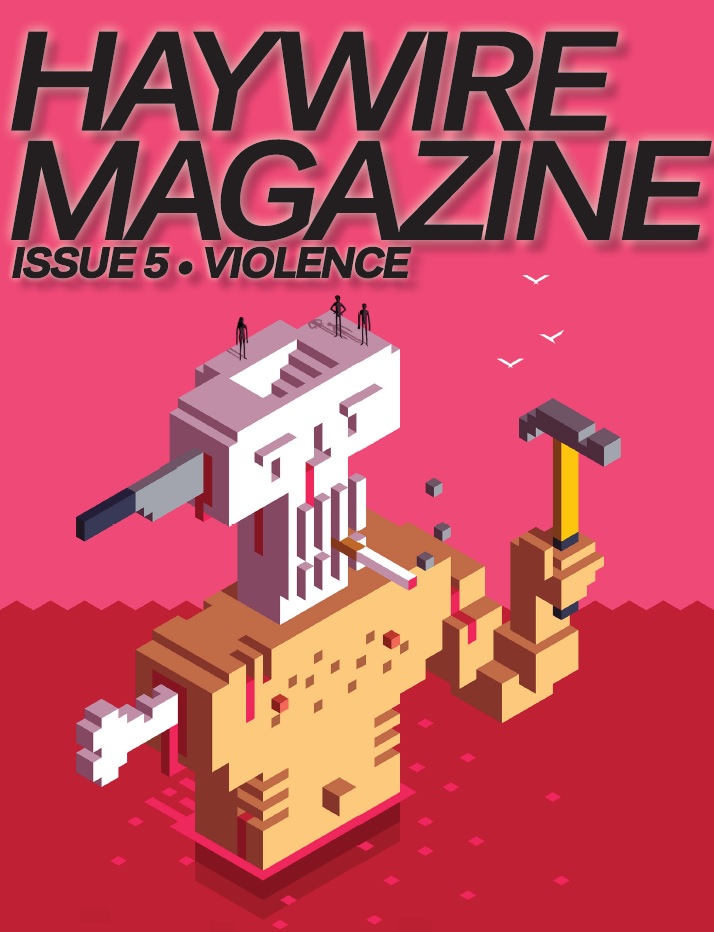 In Issue 5 of Haywire, we consider the games industry's supposed fascination with blood and gore, featuring perspectives on Far Cry 3, The Last of Us, Bioshock Infinite and FIFA. Plus: Frontline reporting from the trenches of the Console Wars, galactic war in Star Drive, a retrospective look at controversy in another medium. All this and more!
Should the file not display properly in your browser, consider reading it locally, or over on Issuu.
Jeffrey Yohalem discussed his views on Far Cry 3 and satire in an interview with Rock, Paper, Shotgun. Kill Screen's review of the game can be found here. Recommended listening: Make it Bun Dem. Reposted with permission from Videogame Tourism.
For an impression of hooliganism's potential for violence.
As mentioned: Kirk Hamilton, Chris Plante, Micheal Abbott, Jim Sterling and Jeff Kunzler on the subject of violence in Bioshock Infinite. Reposted with permission from Videogame Tourism.
StarDrive can be found on Steam.
In full, New York Times' critic Renata Adler said of The Good, the Bad and the Ugly that it "must be the most expensive, pious and repellent movie in the history of its peculiar genre". Issue of January 25th 1968, as quoted in Christopher Frayling's Sergio Leone: Something To Do With Death.
Read, comment, enjoy. And support Reactionzine.
Issue 6 of Haywire Magazine is set for September 1st and will deal with learning. If you'd like to contribute, have a look at our minimalist guidelines.