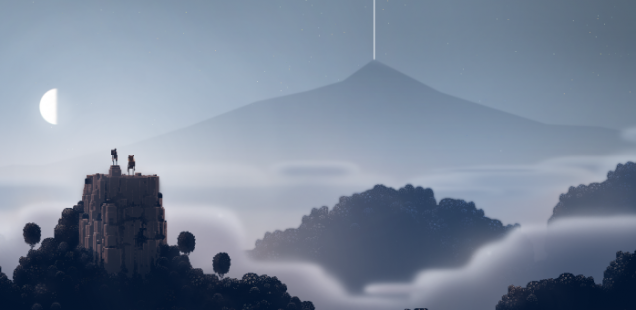 Announcing Flux Capacitor
We're delighted to present Alan Williamson with a special announcement.
Joe and I have been friends and collaborators for a long time now, but today we're announcing a new release – Flux Capacitor: The Best of Haywire. This collection features ten of the best features from Haywire's history – both the magazine and website – in one digital magazine with an all-new design from the team at Five out of Ten. We'll be selling this compilation through the Five out of Ten store, and all profits go directly to the original contributors.
I've long regarded Haywire and Five out of Ten as sister publications. Both were founded in autumn 2012, both tried to be decent digital magazines in the indecent time of blogging. Even the front covers echo each other: both Haywire's Issue Zero and Five out of Ten's 'New Horizons' feature a mountain, the former from Superbrothers: Sword and Sworcery EP, the latter from Journey.
The symbolism of the mountain is obvious: it's the ultimate romantic ideal of a goal, something we choose to scale not because it is necessary, but simply because it is there. This is another journey for us: a way for Haywire newcomers and long-time readers alike to support some very talented writers and enjoy bold, award-winning games writing.
Flux Capacitor will be available in March, and you'll love it as much as we do.