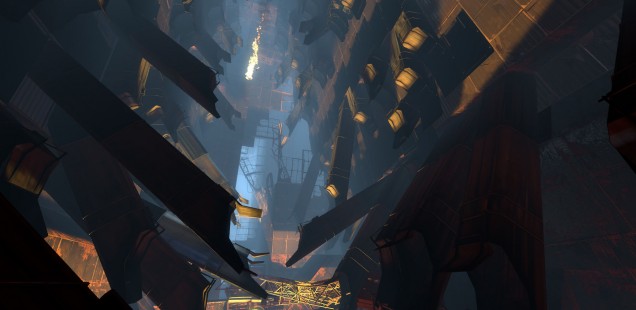 Same Difference: Utopia vs. Dystopia
The case of two remarkably similar futures.
I'm noticing that some of you– especially game designers– aren't as familiar as I am about some basic sci-fi concepts. And you're supposed to be the nerds? Garbage! You couldn't blow in a SNES cartridge, never mind craft a good 'Topia.
'Topia, sKanDLe? Yeah, 'Topia – as in Dystopia and Utopia.
Are they the same or are they different?
You decide. After I tell you the FACTS!
We can start with a good learning trick: Utopia is about U being awesome, Dystopia is about U being Dyssed. Got it? Good! Then let's see where this comes up in games.
FACT: Not all prisons have walls.
Portal is all about dystopias, innit? Poor old Chell being made to dance in the ultimate high heels for a mad computer with a sexy voice. If it was a utopia, then it'd be Master Chief in the kangaroo boots, nailing GlaDOS and replacing her with Cortana. But it's a dystopia for GlaDOS, P-Body, Wheatley, and Atlas, too, isn't it? They're all trapped in that cycle. Still alive. So no wonder they want you gone.
Think again guys, because this is gonna come up lots: Chell isn't chased at all. She's been looked after for decades by the mad AI, having her every need met and getting to play with some pretty awesome toys to boot. The three droids have a massive playground to run in, and Mum-bot has a whole doll house the size of Mojave Desert. Doesn't sound so bad, does it?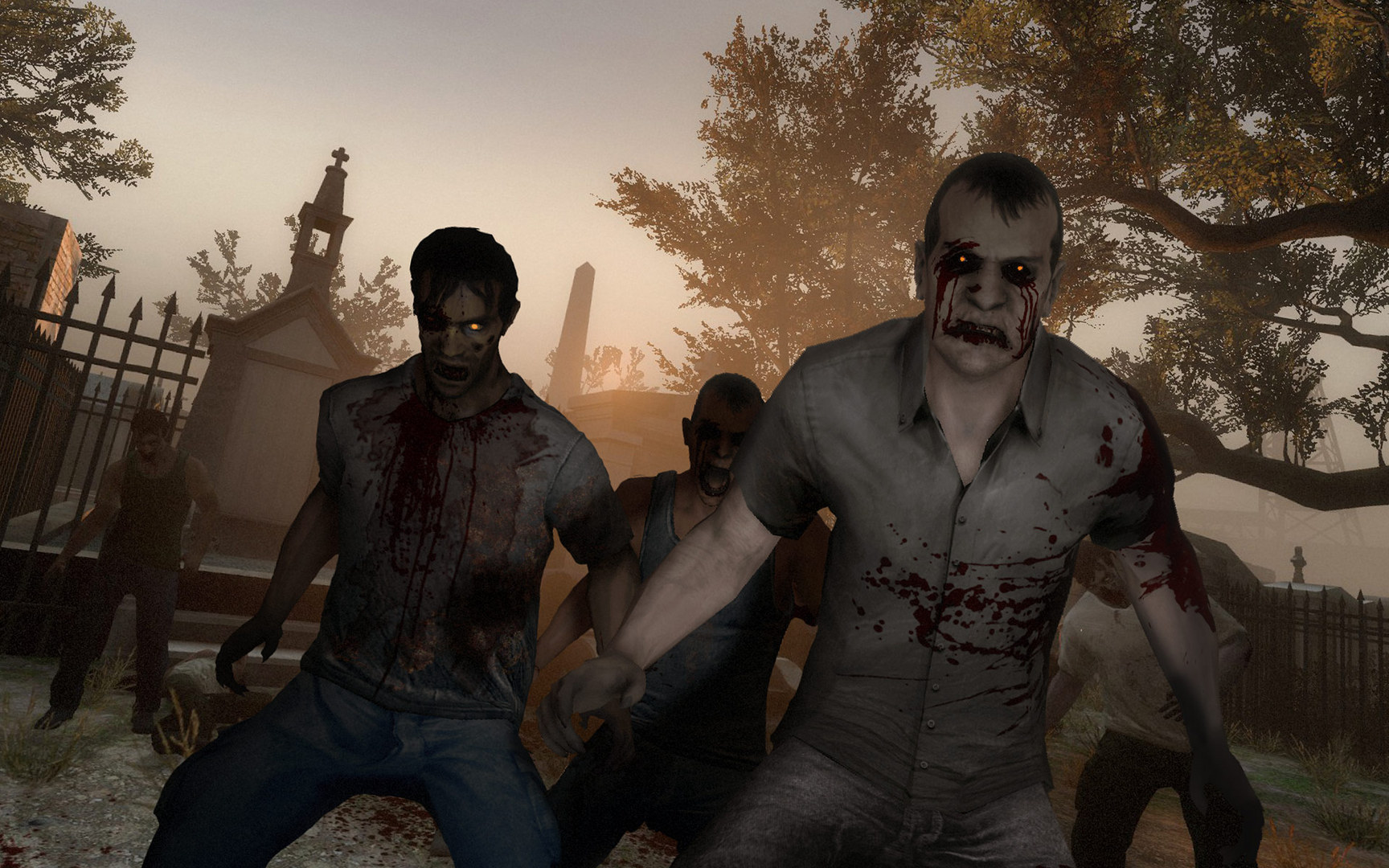 FACT: The real CDC consider zombies a threat.
Left 4 Dead introduces a real dystopia, doesn't it? Whole world turns into zombies by another name apart from 8 people. And Virgil. And the Church Guy before he turns. And the boat family. Anyway, the point is, there's not many left. But hear me out on this: what about the Zoms themselves? Torn apart by weapons fire, burnt alive, detonated – and yet they still keep coming.
How about you look at it differently? Maybe there's a group of super-terrorists running through your newly claimed city who are immune to your hugs and kisses. Maybe they've already shot your friend who smokes and the other fat guy. And your girlfriend? Head blown off at close range. That's a true Zombie Bullshit Dystopia.
FACT: The Civil War wasn't.
Bioshock:Infinite got a lot of stick on the internet for its portrayal of certain people, but, as my Dad's a Republican, I'm supposed to be nice to them. However, I can get him on the cigarettes. Especially as that hypocrite smokes two packs a day.
System Shock, the daddy to Bioshock's baby, had cigarettes that lost you health, so that was a dystopia. Bioshock: Infinite, where smoking loses you health but gains you magic powers, is an utopia. Hold on – A utopia? An utopia? That's bullshit in itself.
Anyway, cigarettes kill you in dystopias, hurt you and give you magic powers in utopias.
Think about it.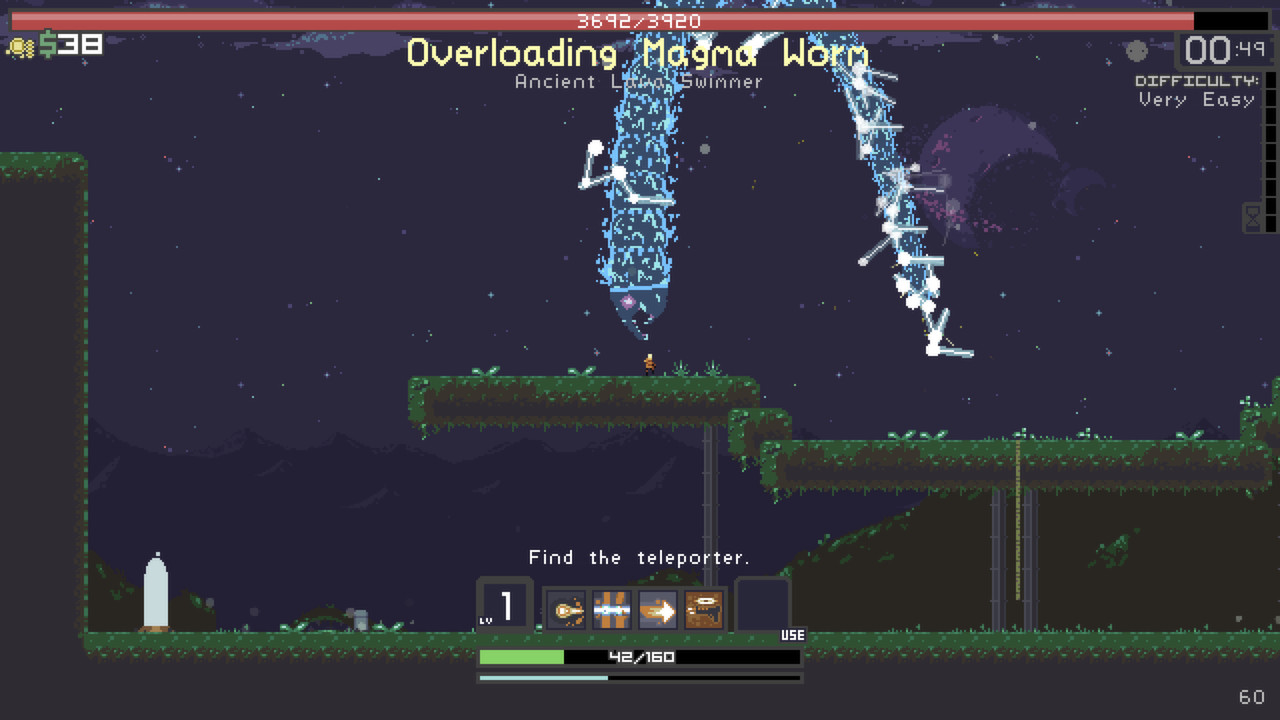 FACT: Umbrellas were originally to protect you from the sun.
Risk of Rain is Left 4 Dead as an awesome 2D platformer with aliens, but as the clock ticks on, it gets more and more dystopian (read: harder) until you reach your utopia and finish.
A dystopia that leads to a utopia? So is a dystopia the baby form of utopia? Perhaps you're the Coming Storm – because you're the dystopia that pours on the alien utopia. Is it just that one leads to the other? That's what my Dad says anyway. When you're a kid, being an adult seems a utopia, and suffering as a kid is a dystopia.
But he also says when you're an adult, the school days are a utopian dream, while work is a crappy red stapler dystopia. I don't know what he means by red stapler, but now I want one. Sounds cool.
FACT: Romans never invaded America.
Rome: Total War shows how people fought before guns just by throwing spears at each other and having them bounce off their armor. Back in Rome, they had Senators who were making the Constitution while they were invading other countries and taking their stuff. Sort of like most of our history – making the Romans proto-Americans, if you like.
Pop quiz: Now, was this a utopia or a dystopia?
Dystopia? Wrong! You think those Roman Senators having orgies with swans thought they were having a bad time?
Utopia? Wrong again! You think dying in a field was a good time? Spears didn't kill, they maimed. You take hours to die from a maiming. Like a zombie! Let me lay it down for you:
UTOPIAS & DYSTOPIAS ARE THE SAME IT JUST DEPENDS WHERE YOU LOOK FROM. IF YOU'RE AN ADULT, SPRING BREAK IS THE DYSTOPIA; IF YOU'RE A CHILD, SPRING BREAK IS THE UTOPIA. AND THAT FIRST DAY BACK AT SCHOOL TURNS THEM BOTH ON THEIR HEAD.
My Dad told me that one. Now he's finally on some dayshifts and talks to me 'cause he knows the White House isn't made of Clintonium. I'm gonna floor Steve for that. You hear me Steve?
Any geek on the internet starts giving you trouble talking to you about two things? OR talks crap about what the White House is made of? You come back to me and I'll make sure they know the FACTS. I'm outta here.
Peace.
Except to you, Steve. You can peace off.
---
TL:DR; Basically hardcore gamer. 100%'ed Battlefield on first attempt.