Issue 2 – Choice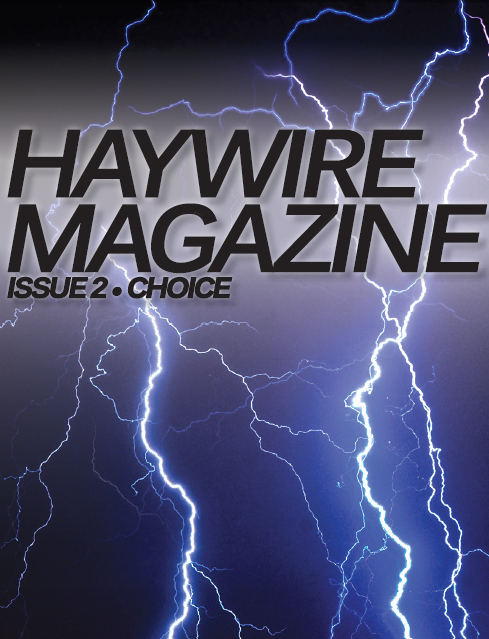 In the second full issue of Haywire, we explore the role of choice in virtual worlds.With a tale of sacrifice in the face of undead, an analysis of Max Payne's final call , our examination of narrative decision-trees and blind prompts, our interview with Chris Gardiner and our favorite games of the year.
Both Telltale's The Walking Dead and Valve's Left 4 Dead 2 are available on Steam. If you want to play with us, let me know.
Max Payne 3 is available on Steam, Amazon, or your local retailer.
Oddworld: Abe's Odyssey is available on GOG and Dino Crisis is available on Amazon.
Katawa Shoujo is available free of charge onFour Leaf Studios' homepage.
Chris Gardiner is a freelance writer and former lead writer of Failbetter Games. You can find his work in Failbetter's Fallen London, Machine Cares and The Silver Tree. An early version of his newest project, Below, is playable here and you can follow its development on the games' blog.
Read, comment, enjoy.
This is issue has been delayed by unfortunate circumstances that I really should have been prepared for. I apologize for any inconvenience caused – Johannes Köller