Issue 1 – Journalism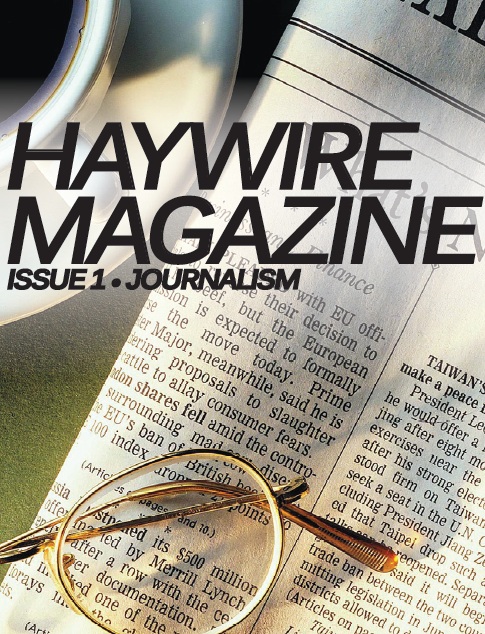 Following our first experiment, Issue 1 of Haywire is dedicated to exploring the current state of games journalism, with our take on the Mass Effect 3 debate, an analysis of the role press plays in propagating corporate speech, perspectives on cinematic gaming and how to review games. All this, and more!
The Mass Effect features mentioned include IGN's Ending Controversy Opinion Video, Penny Arcade's Mass Effect 3 Ending, Kotaku's So, There's a Fan Campaign to Change the Ending of Mass Effect 3, Bob Chipman's Mutants and Masses, Tasteful, Understated Nerdrage, GameFront's 5 Reasons the Fans Are Right, Forbes' Storytelling In Videogames and Ray Muzyka's blog post.
The Guardian Force prototype is still available for online reading.
John Walker's Ubisoft interview and follow-up piece can be found on Rock Paper Shotgun. The statement made by community manager UbiRazz can be found on Ubisoft's forums.
The Warren Spector quote comes from a 2007 lecture at the University of Texas.John Walker's full Modern Warfare 3 review can be found on Rock Paper Shotgun.
Kieron Gillen's New Games Journalism Manifesto can be found on his personal workblog. The Audit Bureau report can be found on its homepage and Christian Schmidt's article on Der Spiegel Online (fair warning, those are German sources).
Snapshot is available on Steam.
Gallup's poll on death penalty is available online. Clint Hocking's quote on his own political opinions was taken from a post on his personal blog.
Read, comment, enjoy.