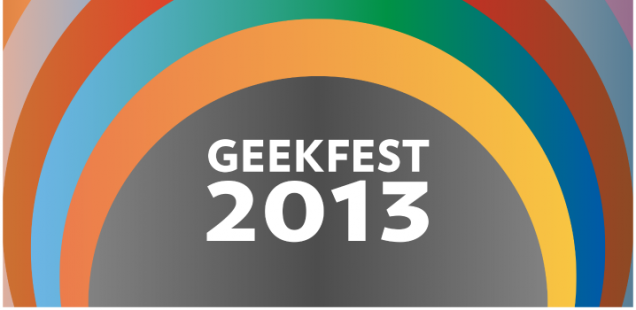 Nine Worlds Interview
Francisco Dominguez sat down with Erich Schultz of the UK's upcoming Nine Worlds geekfest for a chat about creating more inclusive convention environments.
The UK's geek convention scene is a weird one. Sure, we've got our massive commercial get-togethers boasting merch stalls aplenty with assorted celebrities roaming the venue. Fans flock to these events because they love these worlds and those that dream them into existence, but often any discussion hosted there can be limited. All that talent and we just ask them to sit, smile and sign. Nine Worlds asked in February whether there was demand for a geek convention with a broader remit, one involving all sorts of media, science, academia and more. One successful Kickstarter campaign later, it was clear that there was.
Now it's late July, and the con only has a little over two weeks to go before it starts. Anyone who follows gaming news will know that these events are known for regular unfortunate incidents of harassment. Sometimes, organizers can even be borderline complicit in that behavior. Nine Worlds has had a stated commitment to inclusivity from the beginning, so we spoke to co-founder Erich Schultz about the con and what organizers can do to welcome often marginalized groups to events.
Haywire: Hi Erich, would you mind telling our readers a bit about the convention and where the idea came from?
Erich Schultz: For years, our core organizing team have been going to huge US events like Gen Con, Dragon*Con and SDCC, and we got to wondering why nothing like that exists in the UK. France can drum up over 20,000 sci-fi fans for Utopiales, heck, even Finland can find 15,000 fans for FinnCon. But when it comes to epic, fan-driven, multi-genre sci-fi cons in the UK, pickings are pretty slim. We just really wanted a big, fabulous sci-fi convention to exist in London, and eventually we decided we'd have to build it ourselves. We knew we wanted an event that would be inclusive on many levels, so we came up with lots of awesome ways in which we'd try to improve on the existing sci-fi con model.
HW: Nine Worlds encourages inclusivity and is specifically providing content tracks for groups frequently disregarded by these events. Last year GaymerCon (now GaymerX) was successfully Kickstarted in the US. Do you think the UK's lack of an alternative is a negative sign, or is an integrated approach like you're attempting equally significant?
ES: The crowdfunding success of Gaymer X was a big inspiration for us. I wouldn't be surprised if, someday soon, someone does something similar in the UK, and we'll do all we can to support that. But we also feel there's a lot to be gained from an integrated approach. The power of queer in fandom is huge, but the con scene hasn't always been the best place to manifest that. At Nine Worlds we're giving queer fandom a high profile, and I know the Queer Fandom track team is really looking forward to showing off its awesome contributions. At the same time, LGBTQ people are plenty interested in mainstream fandom as well, so an integrated event gives everyone the opportunity to explore the best of all worlds.
HW: Geek conventions persistently have issues regarding inclusion. Gaming and tech conventions are always plagued by reports of sexual harassment. Hell, we even had a scuffle between Star Wars and Doctor Who fans here in England last May. What do you think you, and others, can do to make conventions the most accepting spaces possible?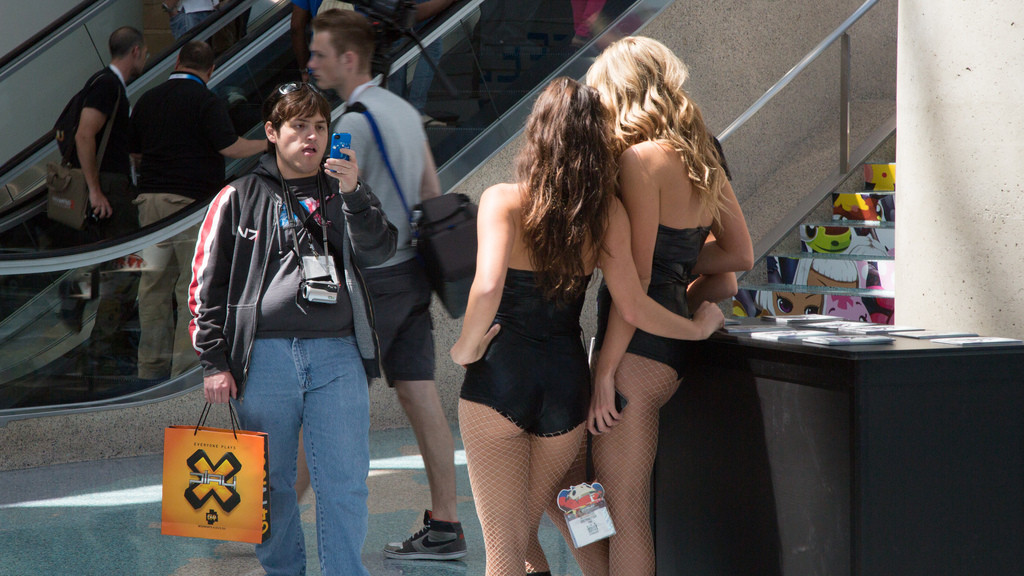 ES: We've been working on inclusion, and creating a safer space (especially for women con-goers), literally from the first day we sat down and started planning Nine Worlds 18 months ago. Our core organizing team has been involved in LGBTQ, feminist and social justice activism for many years. We've seen first-hand how wrong things can go in cons that don't take harassment seriously. So we've got dedicated full-time tracks celebrating Queer fandom and Geek Feminism. We've got a strong anti-harassment policy and internal protocol for dealing with any racial or sexual harassment. And we'll also have a Safety Team on duty at the con to deal with anything that goes wrong. Most importantly, these issues are deeply important to the organizing team, and that effects everything about the way Nine Worlds will be run and how it grows.
HW: I've thought before that geek culture can almost be intrinsically exclusionary. For example, you're hosting scientific analysis of the paranormal with the Skeptics track, but faith in genre fiction gets one Doctor Who panel – unless the Tolkien track has something planned. Geeks are a broad demographic these days, but is there some risk of geek culture's usual concerns creating its own form of exclusion?
ES: We're working to be as inclusive as we can, but we won't be able to cover everything – at least not in the first year. Although we tried to include a paranormal/supernatural track alongside more spiritual events, we weren't able to pull those together. However those are definitely areas we'll see grow in future years. If someone comes up to us and says "hey, my marginalized corner of fandom needs a home, can we get a room at the next Nine Worlds to run a track" we're most likely to say "Yes, of course you can!".
HW: How have people responded to the academic content that you're running? I mean, you have an entire track devoted to Harry Potter academia! I love academic approaches to pop culture, but it can seem either frivolous to academics, or joylessly stuffy to fans.
ES: We're certain there's lots of people like yourself who love academic/pop-culture crossovers. In fact, we're running an entire academic conference on Geek Studies too. Of course there's lots of fans with no interest in that sort of thing, but with 22 tracks running simultaneously, if Harry Potter academia doesn't fly your broom, then you can just go jam out with the Rock Band club, do some tea duelling with the Steampunks, or compete in the sci-fi film pub quiz. There's lots going on at Nine Worlds that doesn't involve sitting in a chair listening to people talk.
HW: You're ditching regular convention protocol by not providing extended signing sessions – presumably buying enough handcuffs to keep them creatives still would look weird on your Kickstarter itinerary. What do people think of this? Is it an exciting way for fans and creators to interact, or do they earnestly long for a steady conveyer belt of fans holding items to scribble on?
ES: We felt the signing con scene was already pretty well covered in the UK. Standing in queue for hours isn't really what excites us about fandom. We're more interested in working with celebrities who like interacting with fans. For example, we've got Game of Throne's Miltos Yerolou as a guest. Seeing that he plays Arya Stark's sword trainer, Syrio Fortel, Miltos will be running a few swordplay masterclasses at Nine Worlds. And we've also got other celebrities running acting, writing and game design masterclasses too.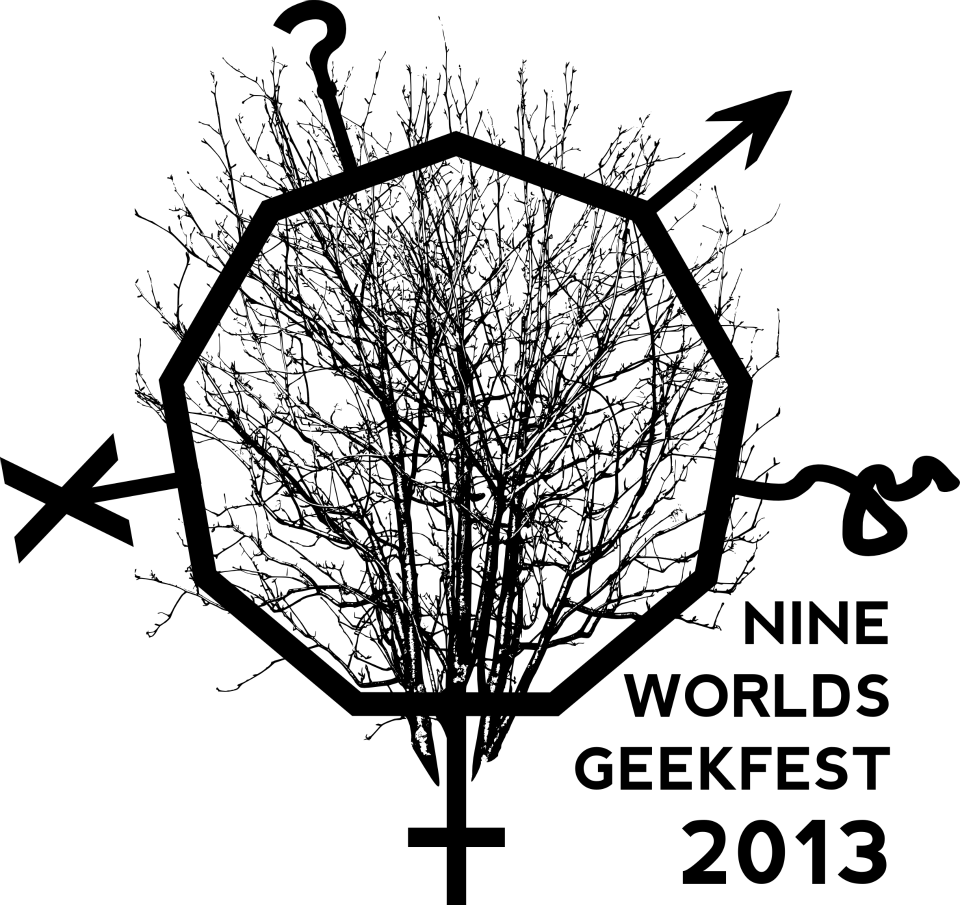 HW: Other than what we've discussed already, is there anything else you're trying to offer that people won't get from events like Comic-Con, Dragon*Con or London MCM Expo?
ES: Well, San Diego Comic-Con and Dragon*Con are very far away. Nine Worlds aims to become the UK's answer to those events with a stronger focus on inclusion and safety. The UK doesn't really have a big, multi-genre residential convention of that type (Eastercon is great, but its primary focus is literature, which keeps its size and scope rather limited).
MCM Expo and LFCC are mainly about shopping, buying autographs or photos and standing in queue – man there's a lot of standing in queue. They have a very commercial focus. It leaves us feeling a bit cold, because we'd rather be at a weekend-long party with a vast array of panels, games, activities and socializing – the kinds of things you can only do at a proper residential convention. Expos have their place, but they're not really our idea of big, geeky fun.
We feel that we're creating something new with Nine Worlds Geekfest, something the UK hasn't seen before. And the response we've had from UK fandom communities has been hugely positive.
Nine Worlds is running from 9th to the 11th of August at the Renaissance and the Radisson Edwardian hotels in Heathrow, London. Its Video Games Culture Track features the likes of Rhianna Pratchett, Monte Cooke, James Swallow and John Walker.