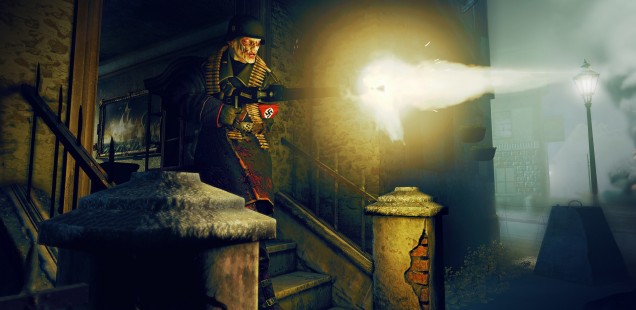 Same Difference: Zombies vs. Nazis
The case of two remarkably different enemies.
This time, I look at a subject loaded with controversy. We're talking packed to the brim with energetic, cutting, topical fury!
You're an American, square-jawed hero, right? You've got the brush cut, the sexeh girlfriend and the ability to do push-ups with one hand (Or even no hands) But what you really need is a group of enemies to shoot in the head. Will it be Zombies? Or will it be Nazi's? Are they the same or are they different? You decide. After I tell you the FACTS!
Zombies: The shuffling nearly dead, bound for a brain on rye, queueing up just to have a skullectomy.
Nazi's: The goose-stepping bad guys of the Second World War. Eins, Zwei, DIE, DIE, DIE! Too old now, or are they?
FACT: Clothes by any other name.
While one stumbles about in rags, the other stumbles about in uniforms. You don't see any Zombie clothes manufacturers, do you? No medals on a zombie either. Unless they're Nazi Zombies, but they don't count. One thing you know is a FACT is that your average Zombie is gonna look like a Walmart shopper, while Nazi's are gonna have a pristine uniform. Even when they were playing football in the trenches, the Nazi's were immaculately dressed.
FACT: They're really real.
Most people know that Nazi's actually existed. Most people don't know that Zombies are real though. See, there was this tribe in Haiti that used the poison of a puffer fish to kill someone, but it didn't really kill them. What it did was make them look like they were dead, and then wake them back up with their brain all scrambled, so they'd do whatever you'd ask. Sort of like having a joint. They were called Zuvembies, which is Haitian for Zombie, I think?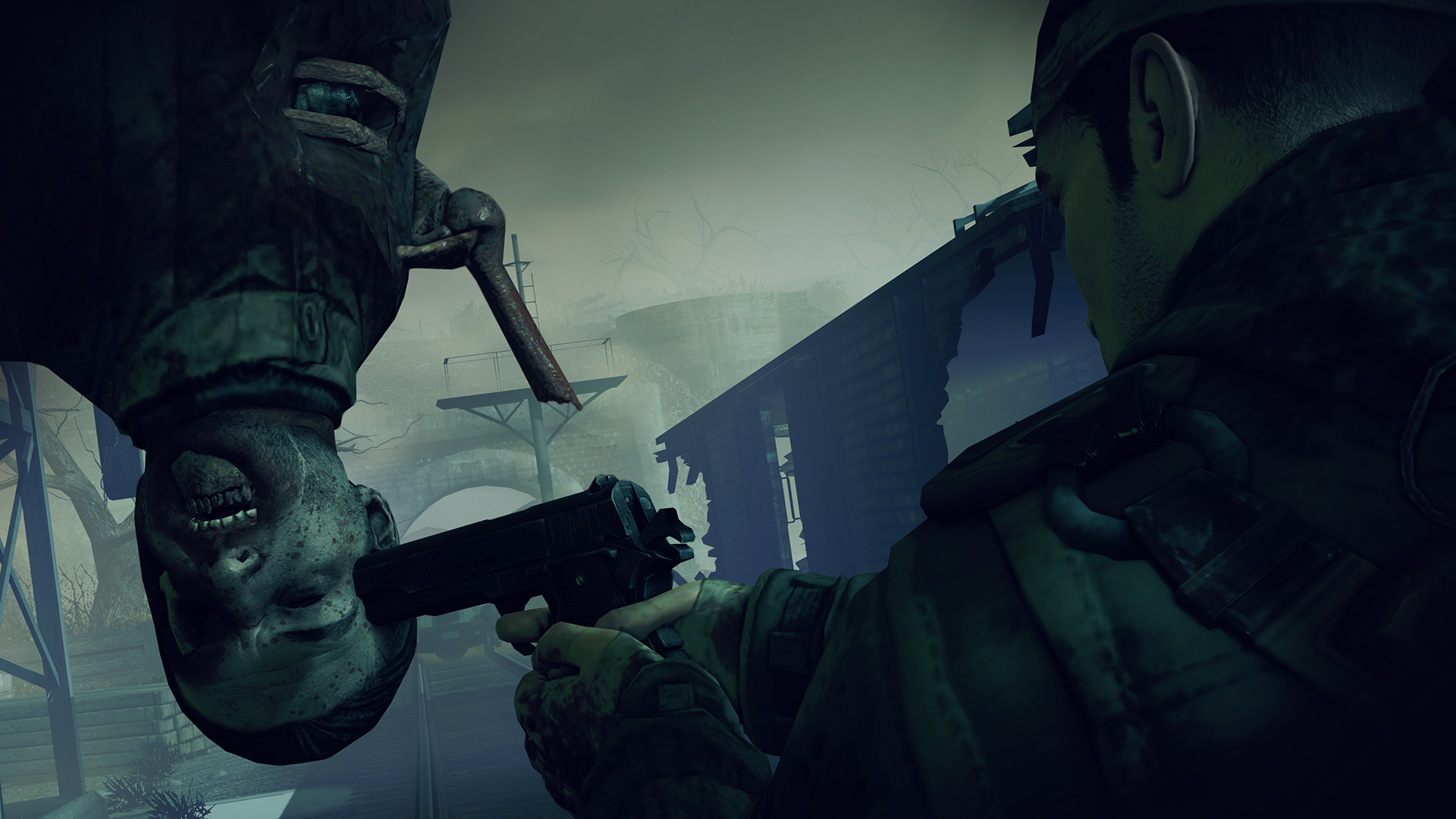 FACT: They're not really really real.
When you hear people yelling "Achtung, Der Tommy!", that's not what German sounds like. They don't even speak English that much over there, and especially not during the Second World War, which was ages ago. Also a lot of people really didn't like them, even the ones that were pretending to be them. Most of the people who were actually Nazi's were normal people who would probably be working in McDonald's if they had the choice.
Zombies, equally, aren't the living dead. Some of them, like the Left 4 Dead type, aren't even dead. They're Infected. That means they're really Biochemical Exposure Victims. As many shows have shown, there's a lot of big problems with re-animating the dead, like rotting, that stops them from being a big threat.
FACT: They represent something real.
Most critters used as cannon fodder tend to represent something else. While first person shooters can always get away with Xenophobia by having its other team being from somewhere else, or a different color – like Team Fortress 2 – there's often a bigger issue.
Nazi's tend to represent The Man, History and Blind Obedience. They've also sort of stolen the idea of Mad Scientists, Occult Madness and just plain bad guys. Like Stormtroopers and Daleks, they've become a faceless evil that just needs to be shot, while yelling incomprehensible words at you.
Zombies, however, represent Blind Obedience, Consumerism and Fanaticism. They too have stolen the ideas of Pollution, Illness and Fratricide. They're a faceless evil that just needs to be shot, while yelling incomp…hold on, didn't I just write this?
FACT: They're not meant to be looked at closely.
Take any war film. How many of the bad guys are even named? Only a few.
Take any zombie film. How many? A few again, isn't it? Usually the ones the survivors recognize.
There's a trope about this, how they represent combat but don't really matter apart from the fight, but I ain't getting caught on TVTropes again. Think Sarkeesian said something about fridges?
But if you look at either war films or zombie films, you see there's loads of attention given to the relationships between the characters. And they say there's nothing for girls in these films!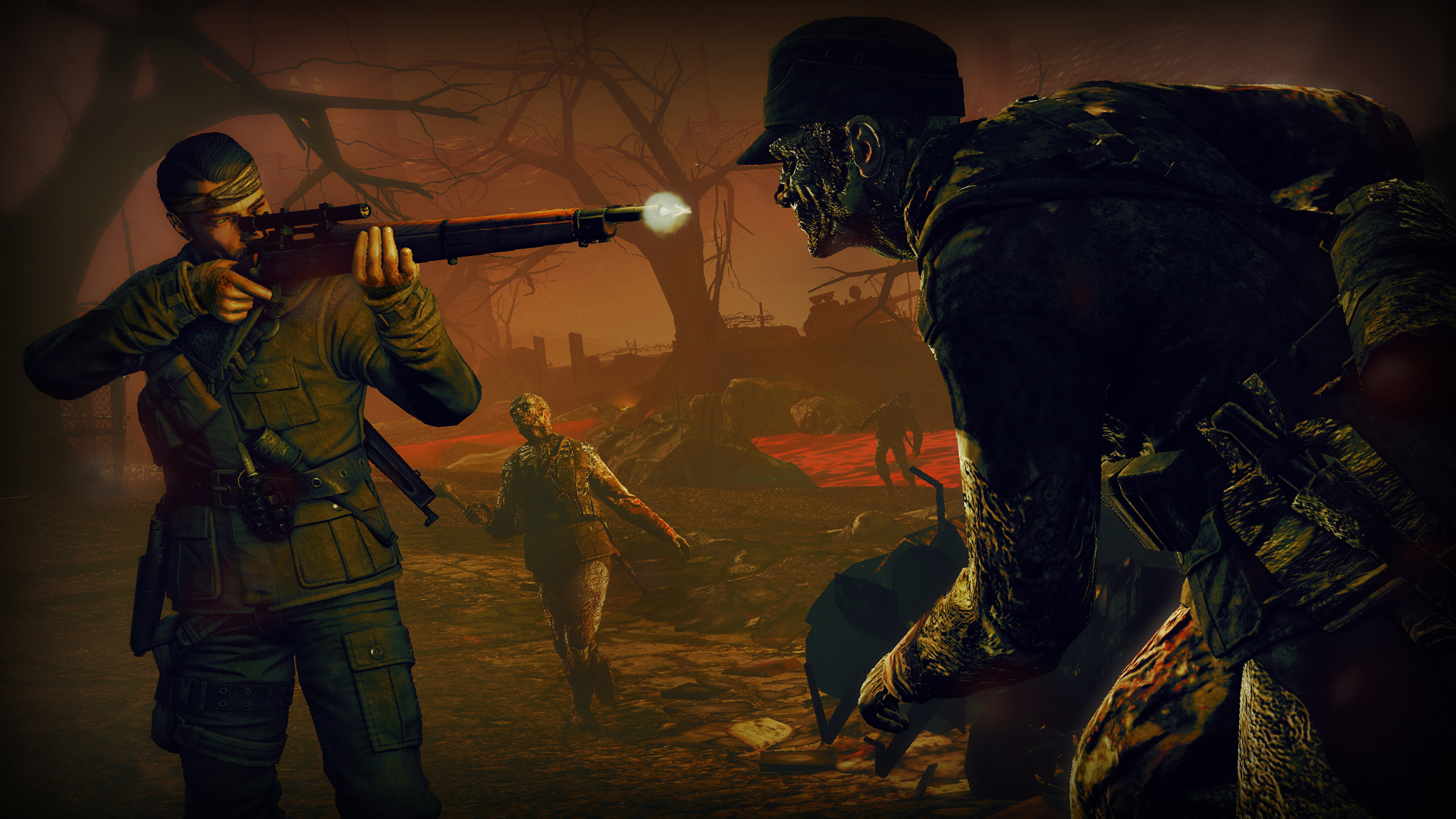 FACT: Both ironically represent the horrors of conflict, while re-enacting it.
Irony: The use of words expressing something other than their literal intention (Thanks Bender!)
The German shocktroopers were dehumanized by Allied propaganda so that they would seem to be a pseudo-religious mass, while Allied troops were given names and faces. This created the idea of the representation of Nazi's we see today. It also gave rise to the view of German Uniforms as the ultimate in domination fantasies.
Zombies were originally written as a metaphor for mass consumerism, and yet have become one of the most sought after creations for providing cheap effective bad guys for a film, while introducing the idea of having to turn on someone you love – thus legitimizing looking at domestic violence and Oedipal syndrome.
No fact blast because there's something more important this time: A FACT STREAM
THERE IS NO SUCH THING AS NAZI ZOMBIES – HOW DO I KNOW THIS? SIMPLE – NAZISM IS A BELIEF SYSTEM, ZOMBIES DON'T BELIEVE. ALSO ONE FOLLOWS ORDERS, THE OTHER FOLLOWS BRAINS. YOU CAN DRESS A ZOMBIE AS A NAZI AND ITS STILL A ZOMBIE. AND VICE VERSA.
So, after all this discussion on disposable protagonists to satisfy the right wing while not upsetting the left wing by shooting foreigners, are we saying that Zombies and Nazi's are the same thing? Really? Are you really asking that?
FACT: ZOMBIES AND NAZI'S ARE TOTALLY DIFFERENT. EVEN IF WE IGNORE THINGS LIKE LIFE, CLOTHES, BELIEF SYSTEMS AND POLITICS THEN THERE'S STILL NO ZOMBIES IN SOUTH AMERICA.
You may want to argue this, but you know in your heart that you're wrong, and I'm right. Any geek on the internet starts giving you trouble talking to you about two enemy types? You come back to me and I'll make sure they know the FACTS. I'm outta here. Peace.
---
TL;DR: Basically hardcore gamer. 100%ed Battlefield on first try.