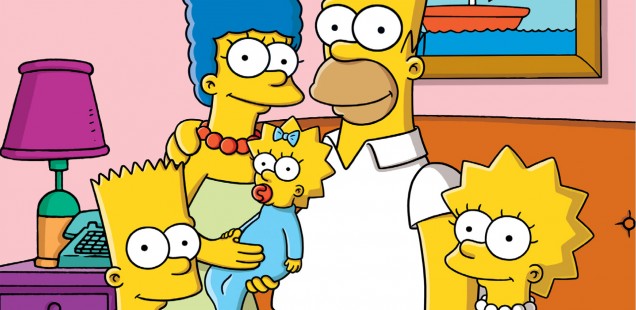 Same Difference: Sarkeesian vs. Simpsons
The case of two remarkably similar shows.
You wanted cutting edge? You got an edge sharper than photons. This column is adamantium, and we're tackling the big news. In the corners this week are: Anita Sarkeesian, the chickstarter (still got it) that proved male domination in the videogame industry exists by being funded off the back of it. At least I think that's what happened, maybe my fedora is leaking. Versus the Simpsons, that yellow family that used to be good back when people watched it, yet still brings in $500 million per film. And how do you know it's bad if you've stopped watching? Eh?
Are they the same or are they different? You decide. After I tell you the FACTS!
FACT: Their heart is in the right place.
Sarkeesian does have a good point. There's some serious dillholes around, like my mate Steve, who has Battlefield soldiers and Halo soldiers and CoD soldiers over his wall. I asked him if he liked having these soldiers watch him in bed, and he punched me. Maybe if there was a few more decent babes, he wouldn't have all this anger.
The Simpsons have a lot of really smart stuff. Whether it's math jokes, literature references or simple ball-in-the-nads jokes, the Simpsons are perfectly cromulent.
FACT: Their lungs really aren't.
Sarkeesian isn't a teacher, she's a lecturer. She's so caught up in proving her point that she can't look on it even-handedly. For every good point she makes, there's one glaring error that fandom can take her down on. If she'd work on opposing choices or heroines instead of underlining increasingly obscure examples, she might put something down that designers could follow.
Flanderization is the Simpson's worst curse. When the story started, it was about people – specifically Bart – and an ordinary town. Like Anita's dialogue though, the characterization has gone to new extremes with every episode. Once Homer was a generally pleasant father with anger issues. Now he's struggling with Peter Griffin, Sheila Broflovski and Stan Smith for the most useless, irritating ducking-stool of a character. Speaking of which…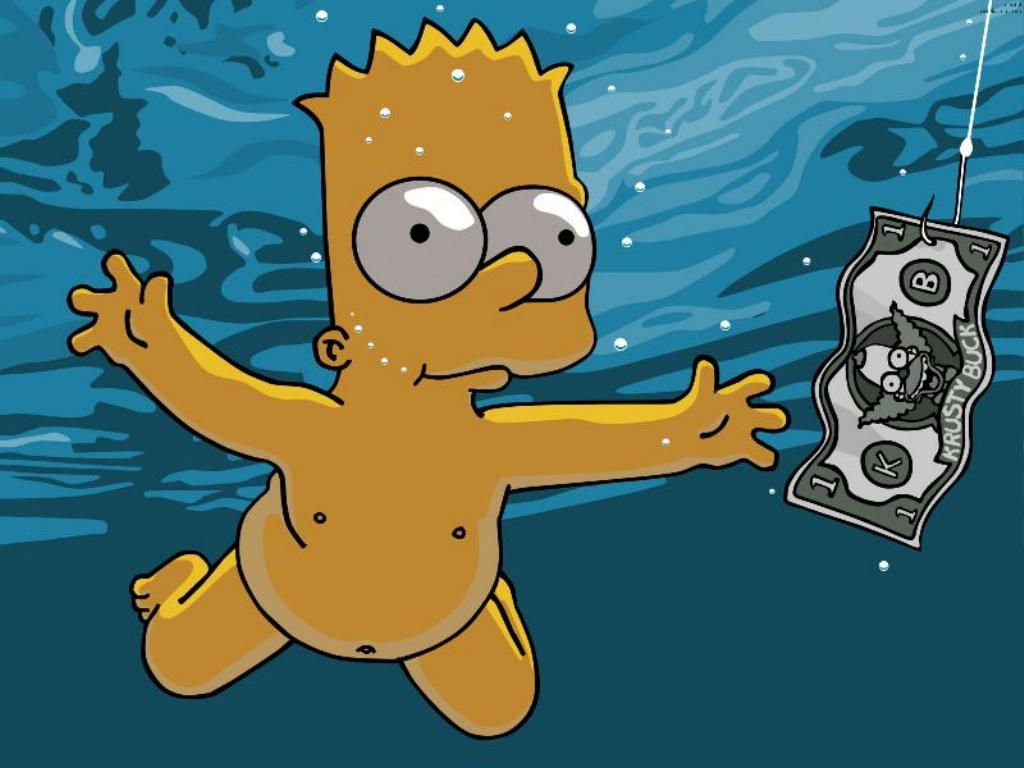 FACT: Both try to sell themselves to their enemies.
What's worse than trying to promote intelligent debate? Leaving the comments open.
If you're going to broadcast a series on male interference, then sticking it on the airhole (Hey, who changed that? Tut tut -ed.) of the internet is a bad idea. Leaving comments open is a stupid idea, but blocking any debate is full anorak!
But then again, let's have not one, but two series set up on FOX. The channel for all right(-wing) thinkers. Then let's act surprised when they try and pull a fast one.
FACT: Achievement Unlocked: Invisible Shark Jumping.
Tomorrow afternoon, you hear that a new episode of the Simpsons and a new episode of Sarkeesian's is out. If you're a normal person, you might watch if nothing else is on.
If you're a person that has a normal interest, you probably have something better to do already.
If you're a rabid, over-opinionated breve though, you're going to be leaping on these and eviscerating every split second like a cloud of starved piranha,
Point being that everyone who enjoys these is completely surrounded by crazies preaching intolerance to anyone. Even if this episode is Citizen Kane, there's gonna be half of Reddit asking why it's not in color. And the other half asking who was even there to hear "Rosebud" anyway?
FACT: Knowing is most of the battle.
The Simpsons are a plethora of references that people know better than the actual storylines, or the origins. Pedro Chespirito AKA Bumblebee man is based on El Chapulín Colorado (The Red Grasshopper), but very few people are going to know that. He is a furry though, and people are far more likely to be interested in that fact. Therefore losing all the good stuff due to an in-joke about yiffing.
Anita Sarkeesian is constantly torn down for simply attacking female stereotypes, but actually wrote her master thesis on Strong Women in Science Fiction and Fantasy Television. Can you name the central thesis in The Smurfette Principle? And where the name itself is a misnomer? Nope? You just think she's … a female stereotype then? See the problem? She's got a ton of commenters that underline it every freaking episode.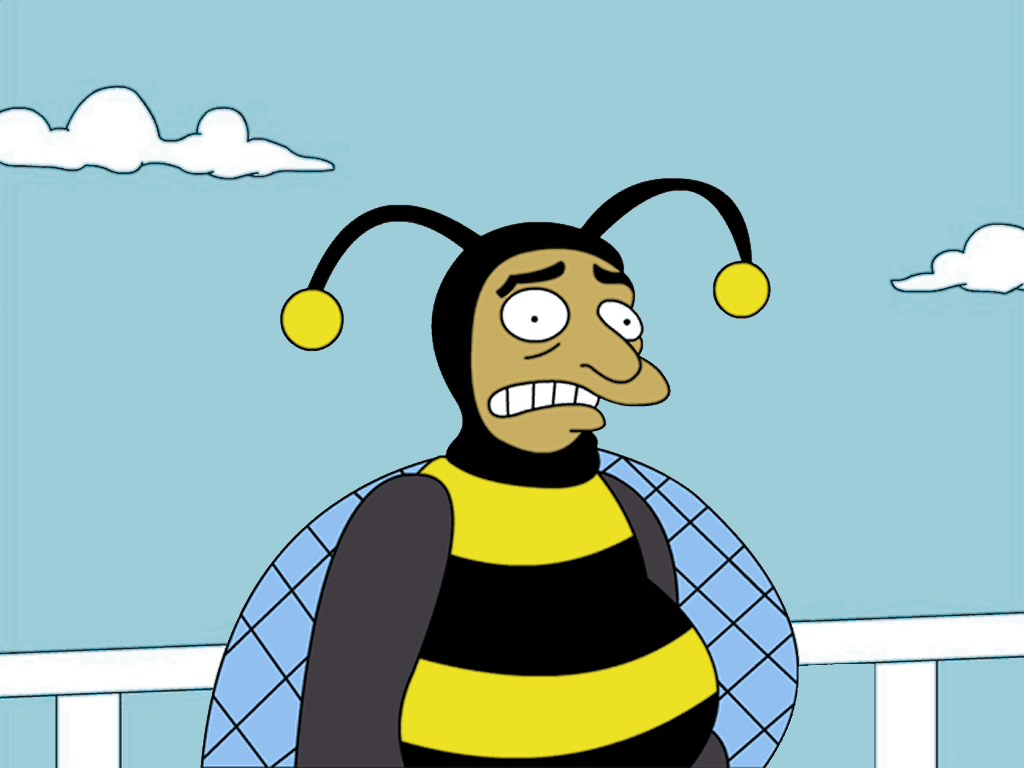 FACT: Interpretation is for other people.
Women in Refrigerator Syndrome talks about how it's only girls are killed to get the hero mad. Like Ben Parker, or Thomas/Martha Wayne, or Jor-L/Lara…
It also states how Batgirl was taken out by the Joker. Who then came back as Oracle and beat the Joker. Who also shot and killed Jason Todd.
And, don't be friends with Miss Marple or Jessica Fletcher. What she talks about as girl issues are just tropes versus people.
The Simpsons puts forward multiple viewpoints, but keeps to a cozy family story. There's no-one actually bad in Springfield. Sure, Montgomery Burns runs a rundown nuclear power plant for peanuts, but this is cartoon utopia. Gil Gunderson should be living hand to mouth on the streets, but instead he's always just coasting by on his latest scheme looking downfallen.
FACT: Irritation is the sincerest form of flattery.
Simpsons, American Dad, South Park, Family Guy, The Cleveland Show, Futurama, The Flintstones, The Jetsons, Wait Til Your Father Gets Home…
While Google reports there are about 1,150,000 results for videos on "TROPES VS WOMEN". They ain't all Sarkeesian, but people telling her exactly what she said and meant. Point, missed.
(Thanks to the cutie who sent me a love note, you get a fact blast as well. Wuv u snookums.)
FACT BLAST: ANITA SARKEESIAN=LISA SIMPSON, SHOWS NAMED ON TROPES, REPACKING THE OBVIOUS, LINES OUT OF CONTEXT, BOTH SHOWS STARTED ON OTHER CHANNELS, IF YOU CAN'T BEAT THE TROLLS – INCLUDE THEM.
So, am I saying that yellow-headed cartoon characters on prime time are the same as a thesis on misogynistic viewpoints in videogames? Really?
FACT: SARKEESIAN AND THE SIMPSON ARE COMPLETELY DIFFERENT. ONE DISSECTS TROPES AND THE OTHER BUILDS THEM. JUST BECAUSE THINGS LOOK THE SAME DOESN'T MEAN THEY ARE. DO I HAVE TO POINT OUT THE FACTS? OH WAIT, THAT'S EXACTLY WHAT I'M DOING!
You may want to argue this, but you know in your heart that you're wrong, and I'm right.
Any geek on the internet starts giving you trouble talking to you about two things? You come back to me and I'll make sure they know the FACTS.
I'm outta here. Peace.
---
TL;DR: Basically hardcore gamer. 100%ed Battlefield on first try.